"Sustainable Mobility" and Hotel Maggiore Bologna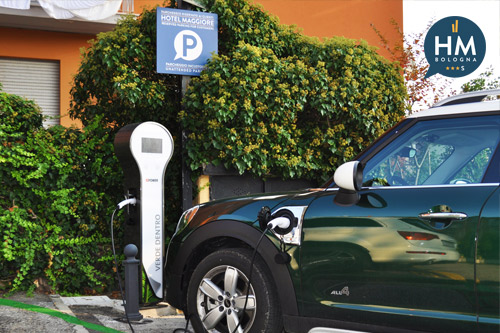 For a long time now Hotel Maggiore Bologna has been trying to give a small contribute to sustainable mobility. Thanks to our strategic position together with the services we provide in order to ease and optimize our guests' movements, we intend to be a small base for sustainable mobility.

Over time we have been increasing the number of services dedicated to this important aspect and we are going to give more and more space to this kind of investments. We combine all this with our traditional welcoming philosophy "Feel at Home".

At the moment the services dedicated to sustainable mobility are: free parking, equipped garage, bus tickets sale, free city bicycle rental service, e-bike rental service, shuttles to the most interesting places.