OFFER FOR SAN LUCA CHURCH VISITORS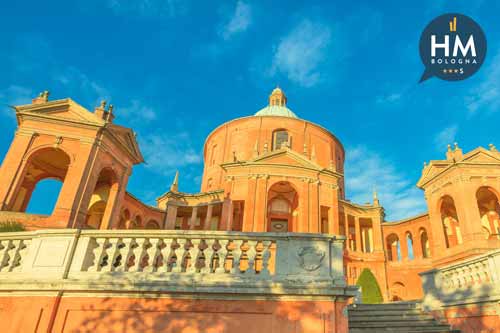 Thanks to the offer of our hotel for San Luca visitors, we will guide you on a journey to one of the most famous sanctuaries of the city of Bologna, destination of many religious pilgrimages dedicated to the Blessed Virgin.
Choose Hotel Maggiore for your stay and you can benefit from:
Overnight stay in Superior Room for two people with access to the minibar
Welcome drink
Breakfast
In addition to accompanying you on your visit to San Luca church, we will guide you to the top of the Colle della Guardia forested hill, telling you the story of this special and evocative place. You can be a guest of the famous Vito and enjoy the pleasures of his open kitchen. Finally, we will wait for you at the end of the scenic descent to give another great pleasure to your palate at the ice cream shop La Funivia.
For more information about the offer of our hotel for the visit to San Luca, please contact us.
*Offer valid for 2 people. Any closing days of the proposed location will be verified and communicated at the time of booking