Hotel near the Airport Bologna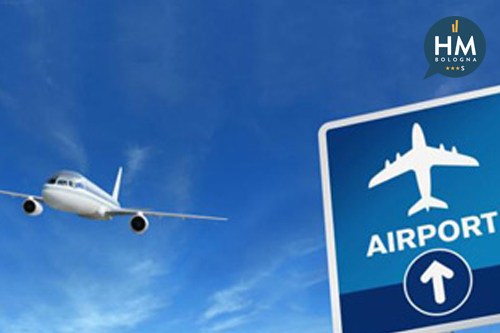 Hotel Maggiore Bologna is near the Airport, (it is only 3 km away) and is the right, cheap and convenient option, with tailored services for whom is leaving by plane from Bologna.
With our Park&Fly service you can park at the hotel and reach the "G.Marconi" Bologna Airport with a shuttle. You can combine the Park&Fly service with an overnight stay at the Hotel, or reserve only the parking and the transfer to the airport.
The parking spaces usually are inside the hotel and are not covered, however, if you are looking for more safety or if you need to park your car for a longer period of time, you can ask for a covered parking in our garage.
Thanks to our strategic position, our guests are at the same time at 3 km from the airport and the central station, at 1.5 km from the historic centre, near the motorway and the big communications roads.
The Hotel Maggiore near the airport has the following advantages:
It is near the city centre of Bologna
The main road junctions are easily accessible (motorway and beltway)
Park&Fly service
Transfer to the airport upon request
24 hour reception
Breakfast room open from 6.30 am
Early Breakfast service upon request