Hotel near the Ospedale Maggiore
T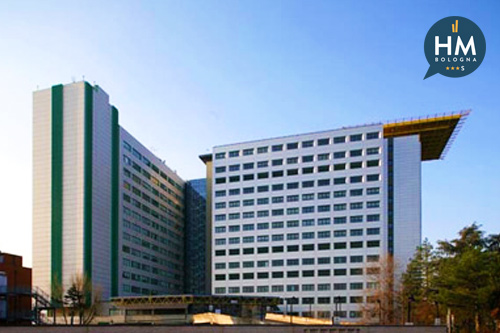 he Ospedale Maggiore "Carlo Alberto Pizzardi" is part of the Azienda Unità Sanitaria Locale of Bologna, the national healthcare system. Built in 1955, nowadays it is a modern hospital, where patients from all over Italy come. It has a helipad and is very close to the headquarters of AVIS (Association of Voluntary Italian Blood Donors) and the Italian Red Cross.
Transports: many TPER routes connect the Ospedale Maggiore to the Railway Station and the historic centre. Our hotel is near the Ospedale Maggiore (only 300 metres away), we provide free indoor parking and the hospital can be easily reached by foot.
If you need further information on public transport: TPER
At the Hotel Maggiore we have special rates and conditions for our guests who came for medical examinations, follow-up visits or to assist relatives in the hospital.
Hospital Special Rates
At the Hotel Maggiore we apply an 8% discount on our rates in classic rooms, breakfast included and half board upon request.
At the Hotel Maggiore Bologna we are happy to fulfil specific requirements, we provide tailored services to make your stay as comfortable as possible.
For longer stays we remind you of the Apartment Hotel option