Hotel with shuttle to the Unipol Arena, Exhibition, Bologna Airport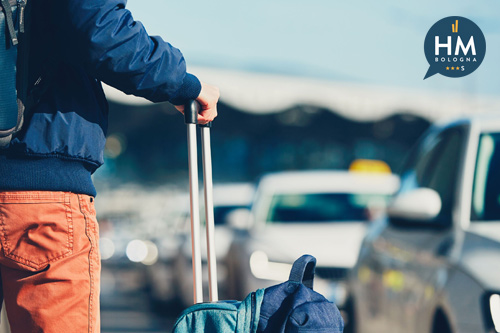 Unipol Arena, is only 7 km far from the Hotel: in order to avoid traffic and immediately reach the concert or event that you are going to attend, we suggest you to leave your car at our free parking and to use our transfer service from the Hotel to the Sporting Arena in Casalecchio and back to the hotel. You will avoid traffic and enjoy the concert safely: Hotel Maggiore will wait for you at the end of the event and you will be able to return to the hotel without waiting.
During Exhibitions we provide to our guests additional services for their stay, created to optimize their experience at BolognaFiere and their business: one of them is the transfer service from the Hotel to the Exhibition Centre and return. The hotel is just 6 km away from the Fiera District: asking for the shuttle service from the Hotel you can save money and energy avoiding traffic and expensive parking in the Fiera District.
The "G. Marconi" Bologna Airport is only 3 km away from the Hotel Maggiore and surely is a convenient and cheap choice for whom is searching a hotel, a parking and a transfer. For this reason as well as low prices, flexibility as to the services requested and a "Feel at Home" welcoming, we provide also our "Park&Fly" service.
The historic centre of Bologna and the City Walls of Bologna are only 1.5 km away from the Hotel Maggiore. As all the big European cities do and in order to make the medieval historic centre enjoyable to the major part of tourists and visitors, there are many traffic limitations and the car is not always the best mean of transport to use. However, there are many alternatives: buses, bicycles, e-bikes. Upon request, the Hotel Maggiore provides a transfer services to reach some areas of the city centre, according to the service availability. Moreover, bicycles, e-bikes and bus tickets are available at the hotel.
The Hotel Maggiore is not only a hotel offering a shuttle service, but above all is a special place where you can "Feel at Home". Contact us