Kids Area Hotel Maggiore Bologna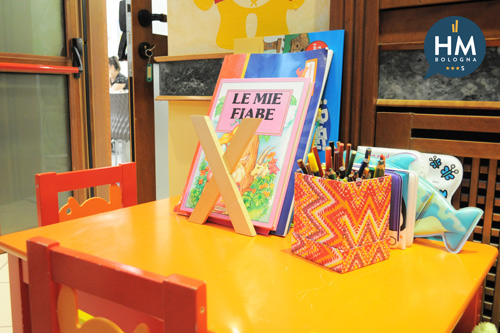 Furthermore, we provide several services to families with children, trying to make their stay as interesting as possible.
In our Hotel in Bologna you'll find a coloured and entertaining kids area for children aged 1 to 6 years old and a box full of games to make the whole family's stay more pleasant.
Our youngest guests will enjoy games and creativity tools, available both in the kids area and in the relaxation area next to the hotel bar.
We have been recognized as a Kid-Friendly place from Kid Pass. Since its birth we propose initiatives trying to cooperate with this institution.